Poetry Chapbook
Zipless
845 Press, 2021
Finalist for the 2021 Bisexual Book Awards
for Poetry, and for Bi Writer of the Year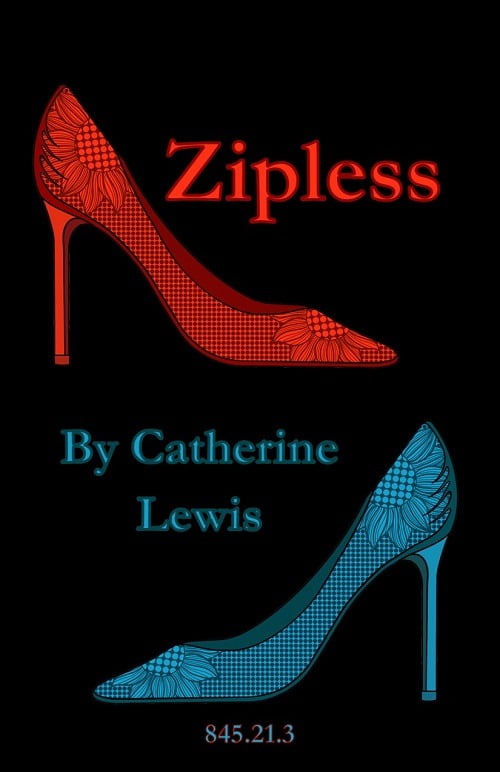 "Catherine Lewis' Zipless wears femme armour."
~ Amber Dawn
Thrilled to announce that my debut queer poetry chapbook Zipless has been published by 845 Press (the publishing arm of The /tƐmz/ Review) as part of their 2021 lineup!
So stunned to announce that Zipless has sold out its first two printings (its first within only eleven days) and that its third printing is now shipping! Thank you to everyone for your amazing support!
October 2022 update: Zipless has just been chosen as a finalist at the 2021 Bisexual Book Awards in two categories, for both Poetry and for Bi Writer of the Year!
Order Zipless from 845 Press (in print or digital editions):

§
Huge thanks to publisher Aaron Schneider and his entire 845 Press team for taking a chance on an emerging writer.
A big thank-you to cover artist Síle Englert—I gasped the first time I saw this stunning cover.